The Benefits of Having an EMR with Integrated E-Prescribing
In 2018, Congress passed the Substance-Use Disorder Prevention that Promotes Opioid Recovery and Treatment for Patients and Communities (SUPPORT) Act. One major component of the SUPPORT Act One major component of the SUPPORT Act is electronic prescribing—also known as e-prescribing—for controlled substances. While the main impetus for moving to e-prescriptions is to reduce the abuse of controlled substances, there are many other benefits to adopting e-prescriptions as part of a paperless practice, including environmental impact. Many medical aesthetics businesses have already transitioned to electronic medical record (EMR) software. With the right EMR software, e-prescription integration can be seamless and beneficial for patients and personnel.
An Update on the E-Prescription Mandate
At its passing, the e-prescribing mandate was slated to go into effect by January 1, 2021. However, due to COVID-19, the Centers for Medicare and Medicaid Services (CMS) chose to extend the start date for compliance to January 1, 2023 . Additionally, CMS has stated that it will employ "soft enforcement" until December 31, 2023. Many states have already implemented their own mandates ahead of the federal mandate, and some have gone a step further and included non-controlled substances in their e-prescription programs.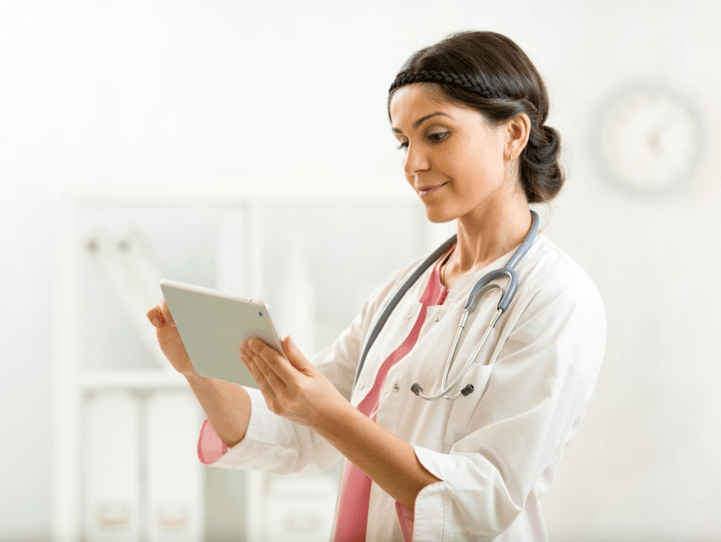 The Benefits of E-Prescribing
Medical spas are not exempt from e-prescription mandates and are affected by many existing state mandates. While the motivation of the SUPPORT Act is to combat the opioid crisis and reduce prescription abuse, there are multiple benefits to providers and patients with e-prescription integration. Paper scripts are easily lost, stolen, or transferred illegally. It has also remained a challenge to track paper prescriptions across the various pharmacies available to patients. Handwriting errors can delay filling the prescription or lead to medication fill errors. In fact, there have been more than 95,000 prescription errors since 2000, according to the FDA.
A Paperless Practice Leads to a Lower Carbon Footprint
Yet another benefit of transitioning to paperless prescriptions is the significant reduction in paperwork and potential impact on the medical industry's carbon footprint. Health care is responsible for between 4.4 and 4.6 percent of greenhouse gas emissions 4.4 and 4.6 percent of greenhouse gas emissions worldwide. From supply chains to medical waste, health care facilities are consuming significant resources and generating large amounts of waste that cannot be recycled or reused safely. The US alone produces one-quarter of the total greenhouse gas emissions globally.
Many are lauding the transition to e-prescriptions for the vast reduction in paper. From technical information and updates on existing and new prescription medication to the actual scrips, e-prescriptions can make a significant impact e-prescriptions can make a significant impact on the health industry's overall carbon footprint. E-prescribing integration allows medical aesthetics practices to offer a better quality of care while also positively impacting the environment. This move better aligns the healthcare industry with the current US goals of achieving a 50-52 percent reduction in greenhouse gas pollution from 2005 levels by 2030.
Integrating E-Prescribing with Your EMR
E-prescribing avoids many costly and dangerous risks associated with paper prescriptions. Many medical spas are turning to EMR software with an e-prescription component to provide more comprehensive care. Using integrated software allows med spas to deliver safer and more efficient care by accurately prescribing medication when necessary, within the context of a patient's medical history and any potential medication interactions.
Medical aesthetics practices are also turning to e-prescription services like eazyScripts , which integrates with many existing electronic medical record software systems. EazyScripts offers several features designed to streamline the prescription process for patients and providers, including price transparency, electronic prior authorizations (e-PA), and access to the patient's medical history. Tools like eazyScripts and EMR software like AestheticsPro with e-prescription built-in are also HIPAA-compliant, secure, and cloud-based, ensuring that providers and employees can access the e-prescription and EMR dashboards from any device for faster service.
The Required Certifications for E-Prescribing
There are specific requirements that health care providers must meet for proper certification for e-prescribing. Medical spas and other health care facilities must comply with e-prescribing requirements. E-prescriptions must be generated, signed, and transmitted with an application that meets all the federal mandate requirements . Applications must have certification or an audit that ensures the application stores and sends the information accurately. It must also link registrants to the Drug Enforcement Administration (DEA) and be restricted by login credentials and two-factor authentication. Finally, the application must also incorporate digital signature capabilities.
A Paperless Practice with E-Prescription Integration
Although the pandemic delayed the fulfillment of the e-prescribing federal mandate, many states have forged ahead. The benefits of moving toward a more paperless practice with e-prescriptions are many. Providers can deliver better care, reduce waste, and help ensure safer outcomes for patients. Patients can rely on more accurate prescriptions, especially when e-prescribing is integrated with comprehensive EMR software. And as both the US and the rest of the world work to tackle a growing environmental crisis, making significant reductions in the industry's carbon footprint can get us closer to target emissions levels. To learn more about AestheticsPro EMR software with integrated e-prescribing powered by eazyScripts, join us for a LIVE demo.