As the US emerges from the pandemic and looks forward to 2022, the idea of self-care has moved far beyond simple, five-minute facials. Clients are increasingly searching for procedures that deliver lasting effects, providing long-term rejuvenation beyond what a typical day spa can provide.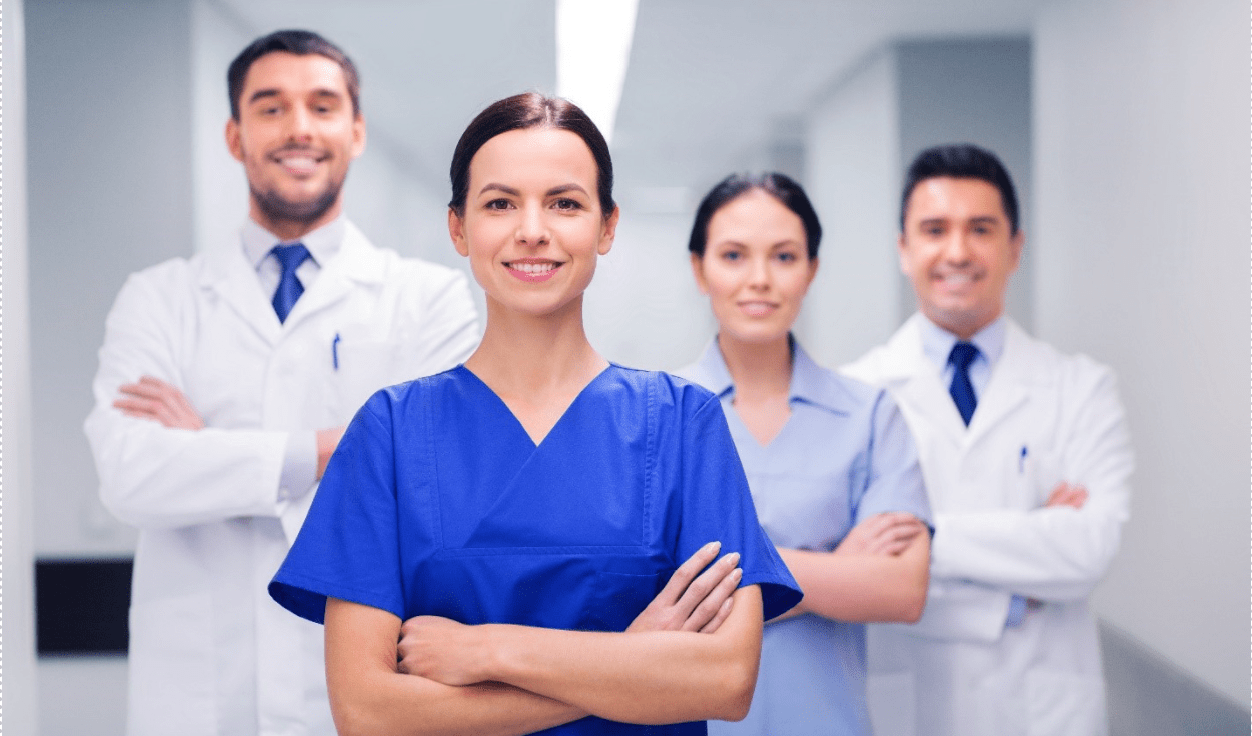 Med spas are now the self-care go-to for a rapidly growing population segment, with industry growth expected to surge ahead in 2022. But along with such explosive growth, it is crucial to recognize that not all med spas are cut from the same cloth. Many of the procedures that med spas offer can go terribly wrong and have lasting, disastrous effects for patients if not administered properly, so earning patients' trust is vital.
Is There a Doctor in the House?
Many of the procedures offered at med spas are medical-grade procedures that require the practitioner to undergo extensive training. State laws do vary as to who may perform the procedures, but there should be a licensed medical doctor supervising the medical-grade treatments at all times in a med spa. Clients should feel totally comfortable asking for credentials and certifications before undergoing medical treatments.
While some states allow nurse practitioners (NPs) or physician's assistants (PAs) to perform the actual procedure, a med spa should have a medical doctor available. Many med spas are located within medical facilities for even greater oversight. Because laws and regulations do vary so much by state, utilizing medical spa software like AestheticsPro helps ensure compliance throughout the practice. One significant difference between day spas and med spas is the presence of forms for clients to sign. Med spa and aesthetic Electronic Medical Records (EMR) software platforms can provide customized, digital documents that reduce paper backlogs and keep client information in the same digital file. Implementing comprehensive EMR software like AestheticsPro also helps med spas remain HIPAA-compliant with multiple safeguards for client data and reassuring clients that their information is safe and secure. Not all EMR software includes HIPAA safeguards, so med spas shopping around for software should bear that in mind.
Professional Client Management
The most successful medspas build strong relationships with clients by offering effective procedures and managing client information with discretion and organization. Integrating a medical aesthetics software platform like AestheticsPro helps create centralized locations that safely preserve customer data and ensure that every client interaction feels simultaneously personal and professional. Including before and after photos, consent forms, client concerns, and physician's notes all create a fuller patient profile, so patients are offered relevant procedures more aligned with the client's expected outcomes.
Med Spa Deals-Offering Value or Cutting Corners?
Clients are often looking for exceptional value, even in higher-end facilities. It's essential to nurture the client relationship and encourage loyalty with the right kinds of incentives. Deep discounts offered on coupon or aggregate sites may bring in new clients, often at a cost and without creating a lasting relationship. Finding aesthetic software that provides effective client incentives and loyalty programs helps a med spa develop long-term relationships by providing real value. Including loyalty programs, rewards certificates, and valuable incentives in a software program cannot be underestimated. These customers are also more likely to refer and bring in new clients. Extremely deep discounts and tons of coupons are red flags for clients, but so are top-dollar prices, which will lead to clients shopping around.
Spa business software eliminates some of the most time-consuming and monotonous administrative tasks so you can boost workplace productivity.
Don't Dread Reviews-Embrace Them
While both businesses and clients should take outside agency reviews with a massive grain of salt, reviews, in general, are a powerful tool for the company and the client. AestheticsPro's medical spa software can manage the internal side and create opportunities to learn from customer review data. Med spas can integrate positive reviews directly into their websites, allowing potential clients to see how others have responded.
After the Procedure-Do Keep in Touch
While not every client wants a follow-up phone call, many do. Providing the opportunity for the client to receive follow-up after a procedure is a fantastic way to offer reassurance and comfort for the client that the med spa truly cares. Medical spa software can take the medspa far beyond the simple yet effective phone call by creating dynamic email marketing and referral tools that help clients feel engaged beyond the initial procedure.
When clients feel they are part of something, they're more likely to regularly come back for additional services and refer friends and family to a place they trust. AestheticsPro allows a business to create service packages, which clients can purchase and give as experiential gifts to friends and family. Use email and marketing campaigns to offer additional value and help clients get to know the business and the staff better to build a trusting relationship.
A Software Platform Partner Can Be the Difference-Maker
Medical and aesthetic spas utilize a wide array of tools to create powerful and compelling experiences for clients. Having all of those tools in one centralized platform can be the key to standing out and offering exceptional value. AestheticsPro offers more than digital data collection—it is a dynamic service that works with med spas to design a professional and seamless platform that ensures total compliance while also actively growing and nurturing business. All-in-one software that includes EMR may be the most important organizational tool for delivering a true competitive edge as the industry gains popularity and attracts new clients.
AestheticsPro offers a spa management software solution that includes spa scheduling, client management tools, and electronic record management. AestheticsPro spa management software is the solution you're looking for - get your demo now or contact our team for more details!