Why You Need to Utilize Online Scheduling with Medi Spa Software
Medi spa software has become a popular choice for many spas in today's digital age. This is because the use of technology has become essential for running a successful business, and the aesthetic industry is no exception. One of the biggest advantages is the ability to schedule appointments online. This feature can save time and increase efficiency, making your business more productive while providing exceptional client experiences. Let's explore why using a medi spa software for online scheduling is what you need to take your spa to the next level.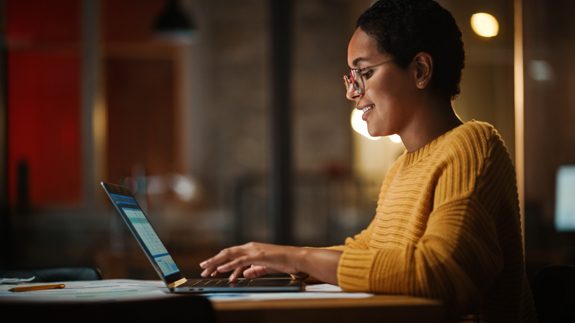 Streamlines Appointments
With online scheduling, clients can view availability and book appointments at any time, without having to call during business hours. This feature not only benefits the client but also eases the burden on front desk staff by reducing phone calls and freeing up time for other tasks. By streamlining the appointment process, you can improve the overall customer experience, increase efficiency, and boost revenue.
Provides Exceptional Client Experience
In today's fast-paced world, customers expect convenience, flexibility, and superior service. Online scheduling addresses these needs by empowering patients with the ability to book appointments from their smartphones, laptops, or tablets, at any time that suits them. Moreover, automated appointment reminders and real-time updates ensure patients are always in the loop. This leaves a positive impact on clients, increasing their overall satisfaction, and the likelihood of returning to your business in the future.
Improves Communication
Communication is crucial in the aesthetics industry, and using a scheduling platform makes it easier to communicate with clients before and after appointments. For example, automated appointment reminders can be sent out through text message or email to reduce no-shows, and follow-up communications can be used to gather feedback and stay in touch with clients. Frequent communication with your clients makes them feel valued and appreciated, increasing the chances that they will return for future appointments.
Increases Booking Transparency
Another benefit of using medical spa booking software is booking transparency. Clients can view available appointments in real-time and select a convenient time slot, with access to information about what services are available, who will be performing the service and how long it will take. This transparency helps to build trust with clients and gives them confidence that they are making informed decisions. Additionally, transparency aids in reducing confusion, no-shows, and cancellations, which ultimately boosts productivity and revenue.
Improves Record Keeping and Data Analytics
Using medical spa management software, such as AestheticsPro, gives a significant advantage by providing the ability to store client and operational data in one central location. The platform's data analytics feature tracks patients' appointments, preferences, and spending patterns, enabling businesses to make data-driven decisions. Further, managers can access comprehensive reports that aid in evaluating business performance and identifying growth opportunities.
In summary, using medspa management software for online scheduling provides a comprehensive solution that enables businesses to streamline the appointment process and provide an exceptional client experience while improving communication and transparency. Incorporating advanced technologies into your business operations is a sure way to stay competitive and remain relevant in the fast-changing world of business. With the right software tools, you can take your business to the next level.