5 Best Medspa Marketing Tips for the Holidays
The holiday season is a great time to capitalize on your business. People are in the mood to spend money and look for ways to treat themselves. It is also a time when many people reflect on their year and set resolutions for the upcoming one. If you are a Medspa, now is the time to put together some marketing strategies to bring in more clients and increase your monthly revenue. This blog post will discuss five tips you can use to attract new and returning customers and boost your bottom line this holiday season.
Tip 1: Bundling Promotional Services
One way to attract new clients during the holiday season is to offer bundles or promotional packages of services, such as a package of three facials for the price of two, or a discount on a series of laser hair removal treatments. Medspas usually have a variety of services that new clients want to try before splurging on a package deal. Think about which of your services would appeal to potential customers and put together a package to save them money.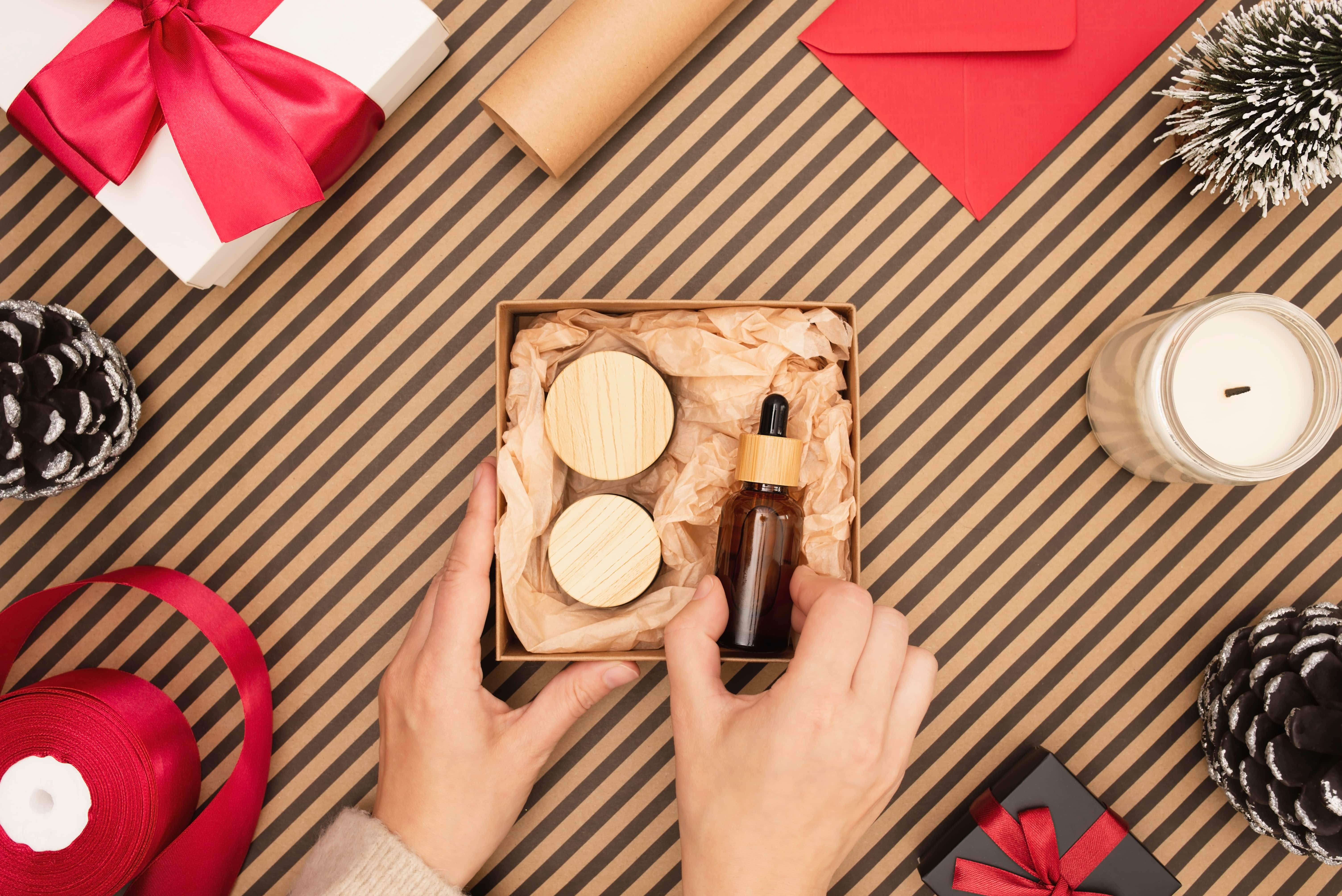 Tip 2: Selling Gift Baskets of Your Best-Selling Products
Another great way to boost your holiday sales is to put together gift baskets of your best-selling and new products. It could be a basket of skin care products, your favorite essential oil collection, and travel-size bottles of your new products. Not only then are you making sales on your best-sellers, but also introducing your new products to your customers. With the products being travel-size, you know they'll most likely be trying them during their holiday travels.
A gift basket is full of marketing potential. Always remember to include your brochure, promotion booklets, and even some coupons in the basket. If your customer plans to gift someone with your baskets, the receivers will be intrigued and will want to know more about your Medspa. There is no better advertisement than word-of-mouth. And with the coupons included, you're providing an incentive for them to come and visit your Medspa.
Tip 3: Gift-A-Friend Promotion
Holidays are a season of gifting, so why not promote a "Gift-A-Friend" promotion? This is where you reward your clients when they purchase a gift card for someone else. For example, you could offer a $50 gift card for only $40, or better yet, you can offer a "Bring-A-Friend" deal. This way, your current clients act as walking advertisements to help convert their friends and family into your new clients.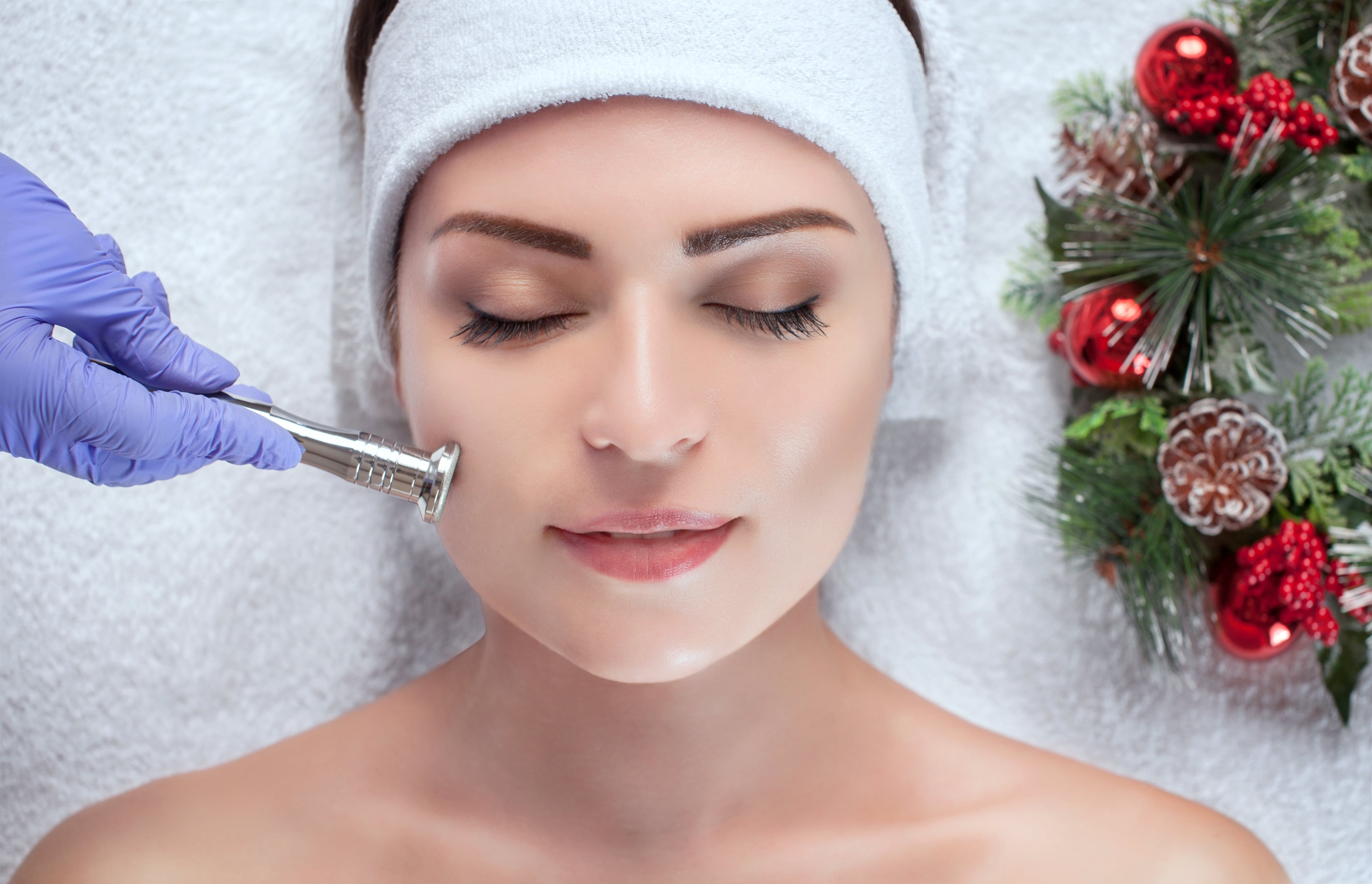 Tip 4: Custom Holiday Gift Cards
Everything you send to your clients and potential customers speaks volumes about your brand image. Instead of sending generic gift cards, take this opportunity to reinforce your brand with custom holiday gift cards. The cards will also show your clients that you appreciate their business and encourage them to return in the new year.
AestheticsPro has partnered with Plastic Resources, a specialized printing service that can help you create your own customized Medspa gift cards to reflect your brand and make them a one-of-a-kind marketing tool. With the added ability to implement custom codes to each gift card, you can easily use the technology to track your marketing campaign and client flow. AestheticsPro makes it simple to track loyalty points and gift cards to reward your best and most promising customers with our medspa management software.
Tip 5: Holiday Promotion Email Marketing
Email marketing is a great way to reach new and existing clients during the holiday season. You can use email to send out holiday greetings, updates on your service, and advertisements related to your current special packages, gift cards, and discount codes. When you use email, always remember to add an enticing or catching subject line to your emails so that your clients and potential customers will be excited to open them instead of sending them to the spam or trash bin.
Let AestheticsPro Keep Track of Your Holiday Promotions
Keeping track of all your promotions during the holiday can be daunting, but AestheticsPro can minimize your workload by providing tracking and reporting for all packages and promotions, discount code tracking, custom gift card designs, and full marketing support for Medspas. If you are looking to capitalize on the holiday season, look no further than AestheticsPro! And, if you want to make a little side cash for the holidays, you can easily earn $100 with our AestheticsPro Referral program. There are no referral limits, so start spreading the word!