Did you know that 91% of US workers have felt "burned out" by their job at some point? This is an alarming statistic, given that employee burnout can lead to decreased job performance, increased time off, and ultimately lower profits for your business.
As a med spa business owner, you might be wondering how burnout could impact your company - here's a rundown of what you should know, and some tips on how to deal with work burnout before it affects your profitability.
What Is Burnout?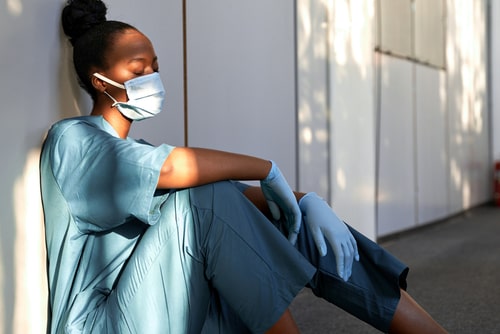 Burnout is a mental health issue. It happens when someone feels overwhelmed, emotionally drained, and exhausted by their workplace demands. Burnout is not technically a medical diagnosis, but it could be caused by other mental health problems such as anxiety or depression.
How do you spot the signs of burnout in your med spa? Well, here are some common red flags to look out for:
Frustration
Irritability
Low motivation levels
Reduced productivity
Higher absence levels
Increased employee turnover
If you recognize these signs in your med spa, it's important you take action now. Here are six ways to reduce worker burnout within your spa business.
1. Promote Mental Health Within the Workplace
First, promote a wellness culture within the spa. Ensure employees know that their mental health matters to you.
Encourage employees to reach out with problems.
Schedule mental health training sessions for your workplace.
Learn how to spot signs of burnout early.
Make sure every employee knows you'll handle their concerns confidentially, too.
2. Prioritize Self-Care
As a med spa business owner, you have a huge amount of responsibility. Managerial stress can directly affect your employees, so combat your own burnout by:
Prioritizing sleep and self-care
Managing your time more effectively
Reaching out to others in your network if you need help running your business
Reducing your own stress levels is a key step towards building a healthier, more motivated workplace.
3. Streamline Your Workplace Processes
A key way to reduce worker burnout is to introduce new, more efficient workplace processes to help staff make the best use of their time. One way to do this is by deploying spa management software across your business. Here are some ways online spa management software can help.
Reduce staff shortages by tracking employee scheduling
Manage client data from one portal to reduce miscommunication
Track your spa marketing plan outcomes to introduce incentives and bonuses for high-performing employees
The best spa management software helps you run your business more efficiently.
4. Reduce Employee Workload
Even if you can't hire new employees right now, you can still reduce the workload for your existing employees in a number of ways.
Make use of med spa management software to condense and delegate tasks
Ensure staff know to take regular breaks throughout the working day
Encourage employees to take time off they've accrued
Hire temp staff if there's a backlog of work to clear
5. Introduce New Goals and Incentives
You can reduce frustration in the workplace by introducing goals and incentives for employees to work towards. Examples include:
Training goals to foster a sense of accomplishment e.g. learning to use new med spa management software, setting a day spa marketing plan and delegating responsibility
Financial goals e.g. bonuses for a job well done, or pay raises
You're trying to help employees feel energized and motivated again, so think about how to introduce meaningful goals and incentives into your spa.
6. Seek Employee Feedback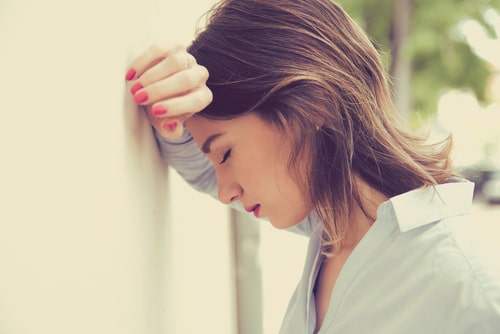 Finally, ask your employees how you're doing. Are they happy with their workload? Could you help them perform their duties more effectively? Show your employees that you value their efforts, and you could improve workplace morale.
And remember, if you introduce new medical spa management software, get regular employee feedback to ensure they're comfortable using the system, and address any queries as they arise. Feeling supported can reduce employee stress.
Med Spa Management Software | AestheticsPro
Prioritizing the mental health of your employees can help you grow a more profitable med spa in the long term. One way to improve your employees' working environment and reduce worker burnout is by introducing medical spa management software to your business, which is where AestheticsPro comes in.
AestheticsPro offers a spa management software solution which includes scheduling, client management tools, and electronic record management. To get a demo, or to find out more about our software pricing, contact us now.