Tips To Opening A Spa Business
Get Enough Capital
You have to decide how much money you need to start the business. That includes money to buy all the supplies, rent or buy the premises, insurance, pay the bills for the first few months, and the cost of acquiring your business permit.

You can get the capital from your savings, take a loan from a bank or similar financial company, borrow from friends or have a fundraiser. To correctly estimate how much you need, you can consult with people who have started spa businesses in the past.
Decide The Spa Services You Will Offer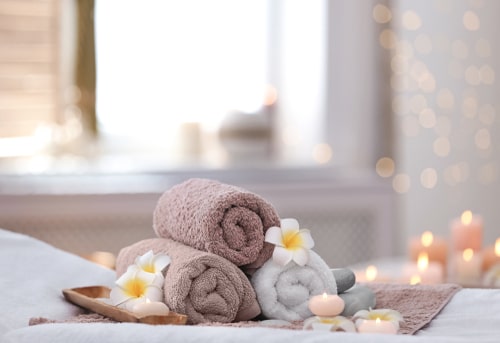 What services you will provide is one of the most important things you should consider when thinking of how to open a spa business. It could determine the diversity of the market and the level of competition you face.

For a day spa, some of the ideas you can choose from include massage, skincare and makeup. Or if you're opening a medical spa, you may consider injectables such as neurotoxins and fillers, laser hair removal and other non-surgical medical grade services.

Once you decide on what you want to specialize in, you need to write down a list of all the supplies you need. The supplies needed for a spa that offers just massage or one that offers massage and medical spa services differ greatly. This can have a big impact on the building you rent and who your customers are.
Training and licensing
Once you decide what services you want to provide, you will determine whether you want to hire professionals or do it yourself. If you're not a physician and your state requires medical director oversight and approval on treatments and services, AestheticsPro's E-Records are customizable and include a second signature line just for this purpose. AmSpa is a great resource for state laws and regulations. Either way, you have to undergo the proper training and obtain the required licenses to run the business.

Contact the cosmetology board in your area or state to find out what kind of training and licensing you will need. They will also tell you what approved schools are near you and what services these licenses will allow you to provide.
Decide On A Location
The location of your spa business will determine its success. Choose a place with a friendly neighborhood that's within your budget. Other factors to keep in mind include surrounding businesses and proximity to foot traffic.

You should also consider if the state or town where you are opening a spa business allows you to operate in a residential area or not.
Have A Name And Brand
The name and brand of your business should be unique, captivating, and easy for your clients to remember. It should also reflect everything your business has to offer.

When creating your brand, develop a good business logo along with a mission and vision statement that will draw in more customers. Build a multifunctional website that is easy to navigate and informative to the viewer. Websites are extremely important for branding. By adding online booking, a lead generator, reviews, and client portal, you will enable your customers to self-serve improving their overall experience and freeing up your time.
Get A Permit
Once you have decided on the location and name of your spa, you need to register the business as either a sole-proprietorship, partnership, or limited liability company and get a permit.

It would help if you also got a liability insurance policy that protects the business against damages like fire, floods, hurricanes, theft, and other unforeseen events. If you'd like to use a company car, don't forget to acquire commercial vehicle insurance.

Unless you employ self-insured employees leasing space in your new spa, you also need to get worker's compensation insurance.
Have A Marketing Strategy
You need to have a robust marketing strategy if you want your spa to be successful. There is already a lot of competition in the aesthetic market, and you're competing against businesses that have already established themselves.

As part of your marketing strategy, you could offer discounts to customers who spend a certain amount of money, those who refer other customers to your business, or to your regulars. You can also take to social media, create pages and groups for your business, and set up a website.

Repeat business is your best strategy for growth. AestheticsPro offers enticing rewards, loyalty points, client banks, packages, gift cards and memberships!
Have A Spa Management Software
Opening a spa can be a lot to handle, from scheduling your clients, staff, managing payroll, and overseeing all business operations.

To help with that, consider AestheticsPro's all-in-one business solution to automate tasks.... maintains compliance, staff schedules, client/lead relationship management, and tracks inventory.

Opening a business can be challenging. The first few months might be frustrating before clients start coming in. Keep marketing your brand and don't lose sight of why you started this rewarding business journey.

Schedule your personalized live demo with a Sales Executive TODAY, and learn if AestheticsPro is a good fit for your needs. Schedule Your Live Demo Now!