Are you interested in spa management? Then you should understand what it takes to run a spa successfully - here are eight tips to help you get started.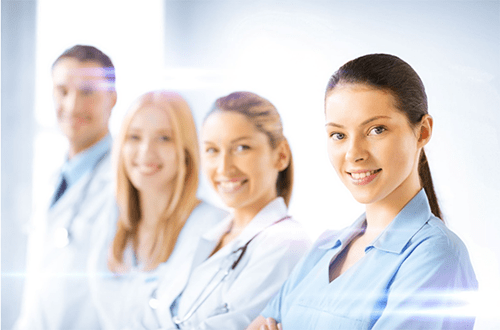 1. Set Clear Business Goals
First, establish clear long and short-term business goals for you and your employees. Offer praise and incentives to employees who excel and meet their targets – a little morale boost goes a long way to ensuring your staff perform their best at all times.

Need some inspiration for growing your business? Network with other spa professionals and never stop learning.
2. Automate the Booking Process
An online, automated booking process offers many benefits. Clients value the convenience, for one thing – they can book an appointment quickly at a time which suits them.

What's more, online booking frees up staff time. Rather than juggling phone calls and calendars, they can devote their time and attention to the clients in your spa at any given time.
3. Focus on Employee Morale
Unhappy employees lead to many business problems, including:
Inconsistent customer service
Higher turnover
Increased absences
Make staff wellness a priority. Encourage your employees to approach you with any concerns, and install spa management software to support your hardworking team.
4. Manage Cash Flow Effectively
Ensure you understand the most common cash flow problems and how to avoid them. Examples of cash flow problems include:
Low inventory turnover
High number of outstanding invoices
Seasonal demand fluctuations
You can avoid some of these issues by advertising products more effectively, setting shorter payment terms, and setting a cash flow budget to prepare for seasonal shortfalls.
5. Stay HIPAA-Compliant
Whether it's an aesthetics spa or med spa, HIPAA compliance is key to running your business legally. You can ensure compliance by:
Performing regular security risk assessments
Providing staff with regular training
Using reliable spa management software to ecurely store client records
Maintaining a high standard of confidentiality at all times
AmSpa, the American Med Spa Association, offers guidance if you need help with HIPAA compliance or state regulations.
6. Offer a Memorable Experience
For spa clients, the experience is everything. Successful spa managers ensure clients feel valued, relaxed, and comfortable from the moment they enter the spa – here are some pointers for getting it right.
Ensure all staff members are personable and professional.
Make sure the clinic is clean and tidy at all times. Clients notice the smallest details!
Set a sleek, impressive theme for your spa. Avoid clutter – you're trying to create a calming atmosphere.
7. Track Customer Loyalty and Feedback
The key to successful aesthetic and spa management? Prioritizing your customers. Customer feedback offers invaluable insight into how your spa is performing, so monitor it closely and identify any trends.
Monitor repeat bookings and consider offering rewards or discounts to loyal clients.
Follow up on negative feedback – criticism can help you improve your spa.
Use positive reviews (with permission, of course) as part of your marketing strategy.
Encourage clients to leave reviews. The more feedback you have available, the easier it is to manage a spa business.
8. Don't Neglect Your Spa Marketing
As spa manager, you're ultimately responsible for your spa's marketing strategy. Does marketing really matter, though?
Sure. In fact, marketing is crucial to raising your spa's visibility within the local community and building a solid client list, so running marketing campaigns should be a business priority.
Consider delegating marketing activities to employees to help them feel a part of the spa's success.
Use analytics tools or spa management software to track the success of your campaigns.
Review the results and tweak your strategy based on your findings.
How to Manage a Spa | AestheticsPro
Successful day spa management comes down to staying on top of your business priorities. How do you juggle all those challenging day-to-day responsibilities, though? Well, you might want to consider investing in spa management software.
With spa management software from AestheticsPro, you can boost business efficiency, build a reliable customer base, and improve your ROI all from one, centralized service platform. Whether you're checking compliance requirements or just looking for a secure place to store client records, our platform has you covered – check out the demo now.