5 Tips on Increasing Medspa Customer Engagement
As a Medspa owner or manager, you know that long-term results are key to bringing clients back for more treatments. Even though your technique and services may be top-notch, you cannot personally monitor what your clients do after they leave your facility. As a result, increasing customer engagement can help educate and motivate your clients to return after treatments. Here are five tips on how you can increase customer engagement for your Medspa business:
Tip 1: Create Personal Connections and Make Notes
People will forget what you said and what you did, but they will never forget how you made them feel. When you create a personal connection with your clients and make them feel like more than just another paying customer, you have successfully created deep customer engagement. But how can you make your clients feel special?
You can do so by making a habit of learning something new about your client each time they visit and enter that information in their Electronic Medical Record (EMR). When they return for future services, your staff can refer to that information to make them feel valued and remembered.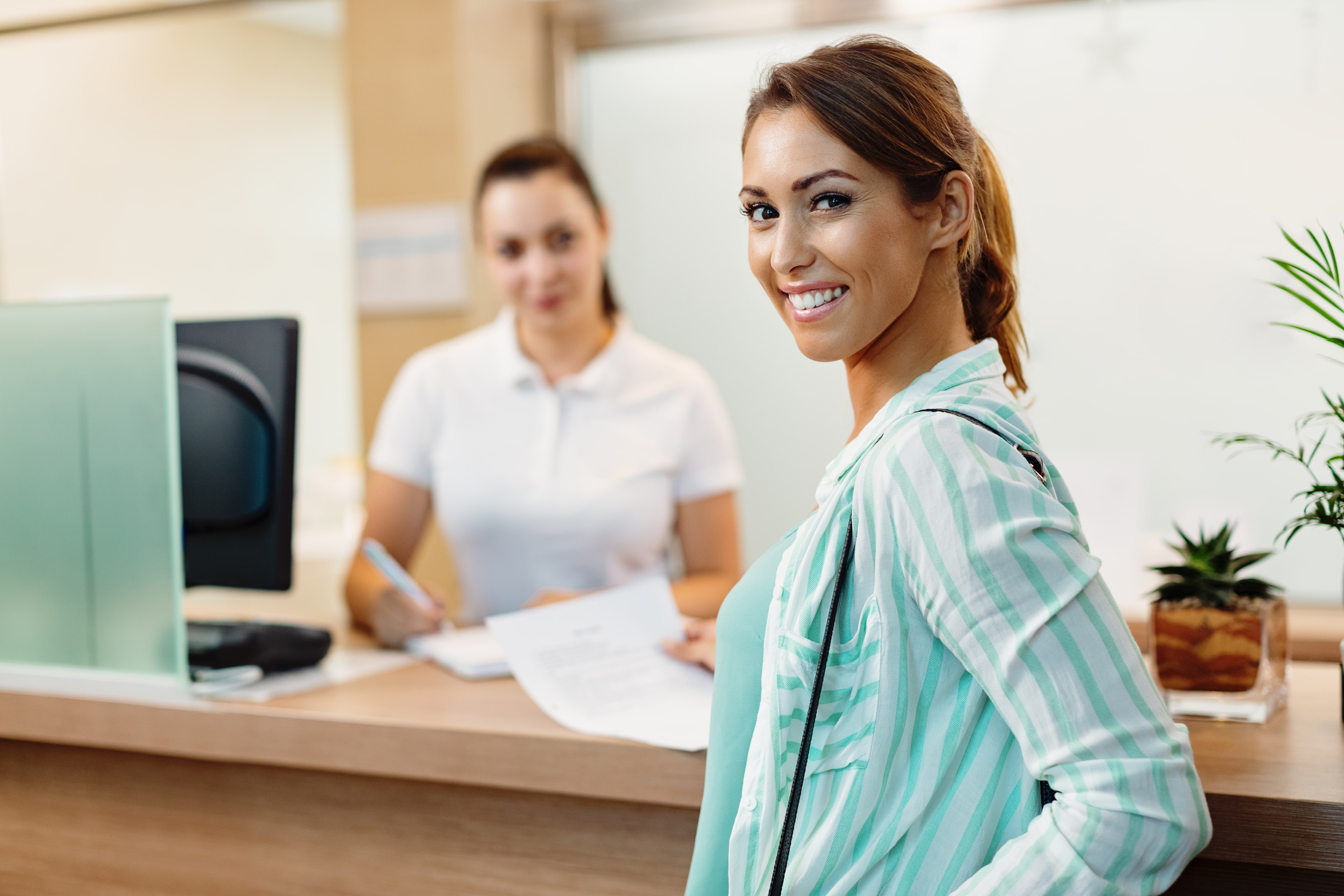 Tip 2: Continue a Line of Communication with Your Clients
Your clients are busy. They have work, family, and social obligations that often take precedence over their beauty regimen. It is important to have a line of communication with your clients to remind them of new services or special promotions. You can do this in several ways, such as email marketing campaigns, loyalty programs, and ongoing customizable subscription plans.
Don't leave the marketing talk until appointment time. If you want clients to engage and return, you must be persistent in staying within their thoughts. Take the initiative to reach out and update your customers on your Medspa's latest news and product offerings.
Tip 3: Provide Educational Material to Engage Your Clients
Your clients come to your Medspa to relax. Often, they are not in their mindset to remember your advice on properly taking care of what was treated at home or what new services they should book for their next appointment. However, if you provide them with educational material, such as blog posts, social media content, or informational videos, they can revisit your content at their convenience and make more informed decisions about their beauty regimen.
When used in conjunction with a line of communication, such as email or text, you can increase the likelihood that your customers will engage with your content and return for another treatment.
Tip 4: Touch Base with Clients Before Treatment
After your client books an appointment for a treatment, do not drop the communication. Instead, send a confirmation email or text with all the pertinent details they need to know, such as what to expect during their treatment, how long it will take, what they should wear, and anything else that would be helpful for them to know in advance. These are all essential details that will help your clients feel comfortable and confident about their decision to visit your Medspa.
Besides the purpose of increasing customer engagement with your customers, pre-treatment communication will also increase the chances that your clients will show up for their appointment and be better prepared for their treatment. It can also help reduce the number of last-minute cancellations and late arrivals, thus hindering your business's productivity and other clients' overall impression of your business.
Tip 5: Increase Your Patient Interaction with Automated Medspa Software
Running a Medspa business requires a lot of coordination between you and your staff. Instead of relying on your memory or a physical note to remember important tasks or information, consider using a Medspa management software to streamline the process. Automated appointment reminders, scheduling from any device, and kiosk patient check-in can make your life easier while providing a better experience for your clients.
One of the more unique features that allow your clients to feel more engaged is a customer portal. This Medspa software add-on allows your clients to see their upcoming appointments, review their medical history, and update their contact information - all from the convenience of their computer or smartphone. Additionally, by including educational information in their customer portal, you can provide a one-stop-shop for all their Medspa needs.
Let AestheticsPro Help You Increase Customer Engagement
AestheticsPro is the leading provider of Medspa software, and we are dedicated to helping you run your business as efficiently as possible. Our all-in-one software is designed to simplify and personalize tasks and information for your customers, so you can focus on providing them with the best care possible. Whether it is booking and scheduling, creating electronic health records with before and after photos, or marketing your business, AestheticsPro has all the right tools you need to succeed.
Contact us today to learn more about how AestheticsPro can help you increase customer engagement at your Medspa!