The Growing Male Market in Medical Aesthetics
With male personal care and cosmetic product sales growing steadily in recent years, it is no surprise that this trend has also opened a lucrative opportunity in the men's medical aesthetics industry.
As a medspa owner, you may wonder how this affects your business and how you should take advantage of this opportunity. This article will discuss the current trends of male Botox and hair removal treatments and explain how AestheticsPro can help your medspa.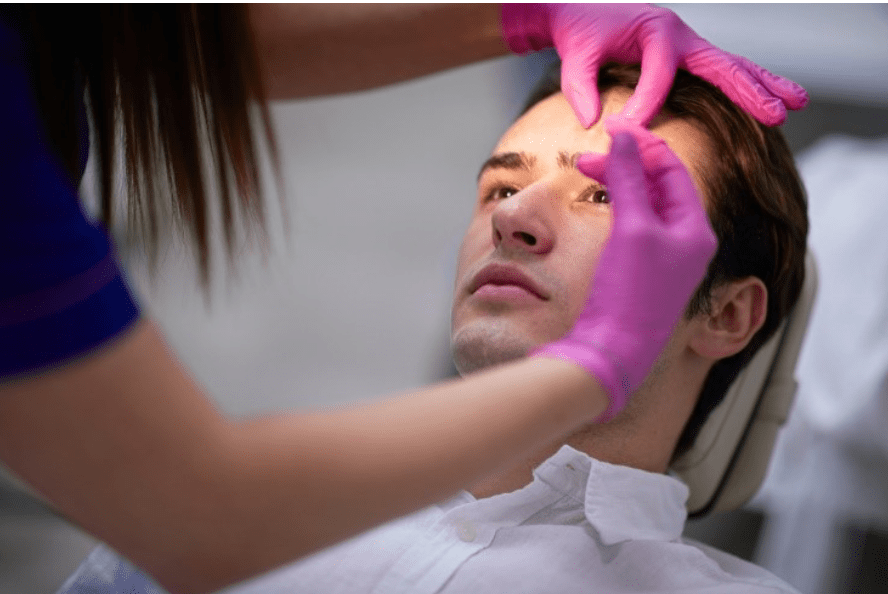 The Rise of Male Botox Injections and Hair Removal Treatments
A recent economic statistics study indicates that the global male grooming market is expected to reach USD 81.2 billion by 2024. This market growth encompasses everything from hair removal and skin care products to Botox and other medical aesthetics procedures.
According to the International Society of Aesthetic Plastic Surgery (ISAPS), botulinum toxin procedures performed on men jumped by 403% between 2000 and 2018. A recent Journal of Drugs in Dermatology study reported that over 661,000 Botox procedures were performed in 2018 alone. As of 2022, Botox for men, commonly known as "Brotox," is sitting firmly as the number one most requested aesthetic treatment in the United States.
Botox For All Age Groups
You may think that Botox is an older men's game. You are half right. According to statistics, there has been a 573% growth in patients aged 51-64 years old since 2000. But surprisingly enough, men aged 35-50 are not far behind with a gain of 403%. Men in their 20s and 30s also show a growing interest in Botox. A survey done in 2018 showed that 1 in 3 men in America would consider Botox and other injectables, and 1 in 4 men said they would spend over $500 on Botox treatments.
Men's Increase Awareness in Body Hair
Laser hair removal lands second in most requested men's aesthetic treatment. While laser hair removal has been around for a while, it has only recently become popular among men. A recent American Society of Plastic Surgeons (ASPS) survey found that 757,808 laser hair removal procedures were performed on men in 2020, a significant increase from 86,235 procedures in 2000.
What Causes the Rise In Male Laser Hair Removal Trend?
More men are becoming aware of their appearance and are concerned with how they look. With the constant post of "selfies," men are now more image-conscious and are willing to take measures to improve their looks.
Laser Hair Removal Treats Hirsutism
Besides the social reasons, there is also a medical reason for the rise in laser hair removal treatments among men. Scientific research shows that laser hair removal can slow down hirsutism by reducing the hormone DHT (dihydrotestosterone) responsible for regulating hair loss.
AestheticsPro Can Help
If you are looking to take advantage of the growing trend of male botox and hair removal treatments, AestheticsPro Medical Spa Software can help. Our software system is designed to help you efficiently operate a paperless practice, grow your medical aesthetics business, and create a seamless connection with your clients.
AestheticsPro is an all-in-one software solution where you can create service packages, track client progress, and manage before and after photos. Whether for botox, laser hair removal treatments, or other trending aesthetic procedures, our library of approximately 500 customizable E-Record forms is a time-saving resource for your EMR needs. As the leading provider of HIPAA compliant software for medspas and aesthetics businesses, your businesses data and your clients personal information are secure.
Contact us today to learn more about how AestheticsPro can help your aesthetic business. Call us at (877) 260-2907.